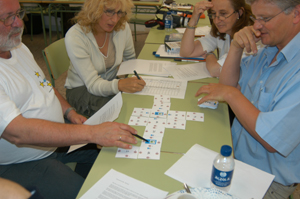 We are in Asia so distances here are enormous and the region we are in is not densely populated. Also, we are not sure where we are exactly.
We can all drive the car, so that is not a concern.
If we run out of petrol we will not be able to get help from anywhere, because there are no car rescue companies here and we have no extra container for fuel and we cannot buy one.
We are at a petrol station but we cannot stay here, because we need to get to the airport in time and make certain that we also find a place to fuel up the car.
We have no detailed map of the region so we do not know which direction to take, but we do have a compass and we must move.
We have to plan this together and cooperate.