Today we are going to talk about sound sources.
Listen and say what animal made the sound.
The animals from our video make sounds.
A thing that makes sound is a sound source.
Look at the picture "Where do sounds come from?"
How many sound sources can you find?
Circle or colour in the sound sources.
"Loud and soft sounds"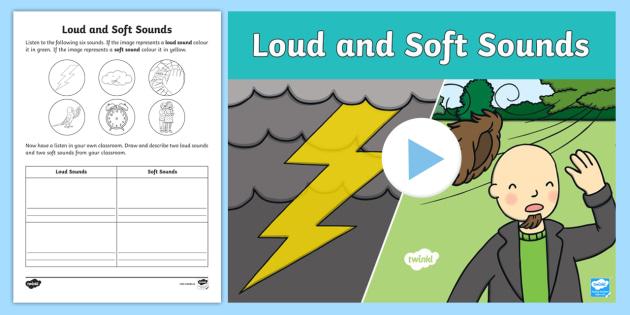 Draw a source of a loud sound and a source of a soft sound.
Loud sounds become quieter as they move away from the source.
What different sounds does Mr Bear hear in the story?