Hours of Operation and Tube Trivia Tidbits
Hours of Operation (a.k.a., how do I get home when it stops????) The tube trains start at 6:00 a.m., and run pretty much every three to eight minutes until they stop a little after midnight. If you´re going to be out late, you can ask someone at the station when the last trains on your line run, but remember if you have to transfer to add that in, otherwise you´ll spend the night in Victoria Station, which is NOT fun.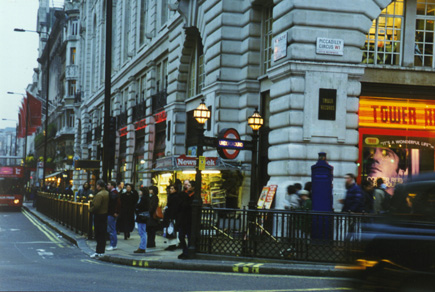 If you get totally stuck, you can take a cab, (EXPENSIVE), or make your way to Trafalgar Square and take a Night Bus. All the Night Buses start at Trafalgar, and they pretty much go everywhere, but usually run only once an hour, which makes the cab pretty attractive, especially when it´s raining.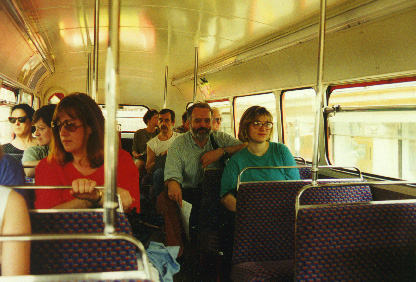 Tube Trivia Tidbits
Did you know (or better yet, did you care?):
The tube carried 735 million people in 1993?
Victoria Station is the busiest, with 61 million people starting or stopping a journey there?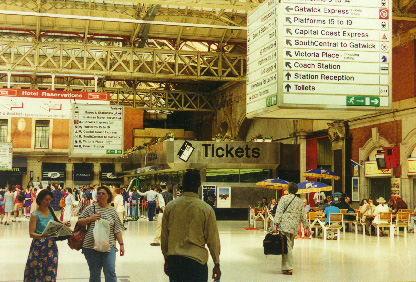 That the longest time spent on the tube was by Mrs. Ethel Hemmingwart of Des Moines, Iowa, who got lost in Piccadilly Station and walked the tunnels there for over two weeks? (kidding.)
The system covers 249 miles, with one tunnel being 17 miles long?
The tube runs as much as 221 feet underground?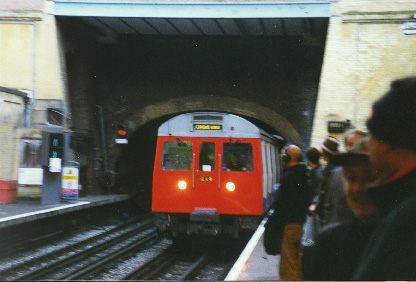 Ernest W. Adams, ewadams@netcom.com recently writes that: "The typeface used in the Tube is called New Johnston, and was designed specifically for the Underground -- they have never released it and it is never used anywhere else. (British road signs have a similar typeface called Gill Sans, but it´s not the same.)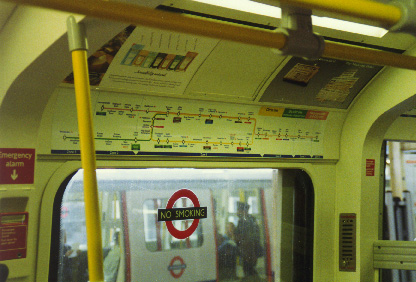 The Tube is famous for its art posters. They have been commissioning art works to advertise the Tube since the last century. Tube stations were used extensively as air-raid shelters in World War II. Many people were killed when a German bomb made a direct hit on King´s Cross station. "
Thanks for the tidbits Ernest...
Again, did you really care?