Lesson 5 - Games and recipes
Welcome to lesson 5: games and recipes.
Frist of all, let's check out what do you know about fractions.
Test your knowledge by playing these games:
2 vs 2 game: TUG TEAM - equivalent fractions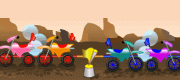 1 player: TRIPLETS - equivalent fractions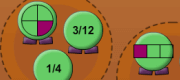 1 player: ESCAPE FROM FRACTION MANOR - comparing fractions
1 player: GAP ZAPPERS - problem solving.
1 player: NUMBER CLIMB - From smaller to bigger fractions.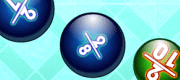 1 player: PUZZLE PICS FRACTIONS - Fractions and graphics.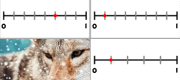 Did you have fun? 
Okay, let's start the second part of the lesson.
In groups, revise your paper of ingredientes to make your recipe. Maybe now you can change some of the quantities. 
Now write the complete recipe of your delicious milkshake, expressing the quantities of fruits and milk in fractions.