SketchUp (formerly Google Sketchup) is a 3D modeling computer program for a wide range of drawing applications such as architectural, interior design, civil and mechanical engineering, film, and video game design. It is available in a freeware version, SketchUp Make, and a paid version with additional functionality, SketchUp Pro.
What can you do with the free version of Sketchup?
Easily create a 3D drawing that approximate real life objects.
Use aerial photographs from Google Earth, a photograph of the object, or file from other CAD programs.
Make models that are almost as detailed as you have time to make them.
Share models through Google's 3D warehouse, export images in many different formats, or export movies of your work.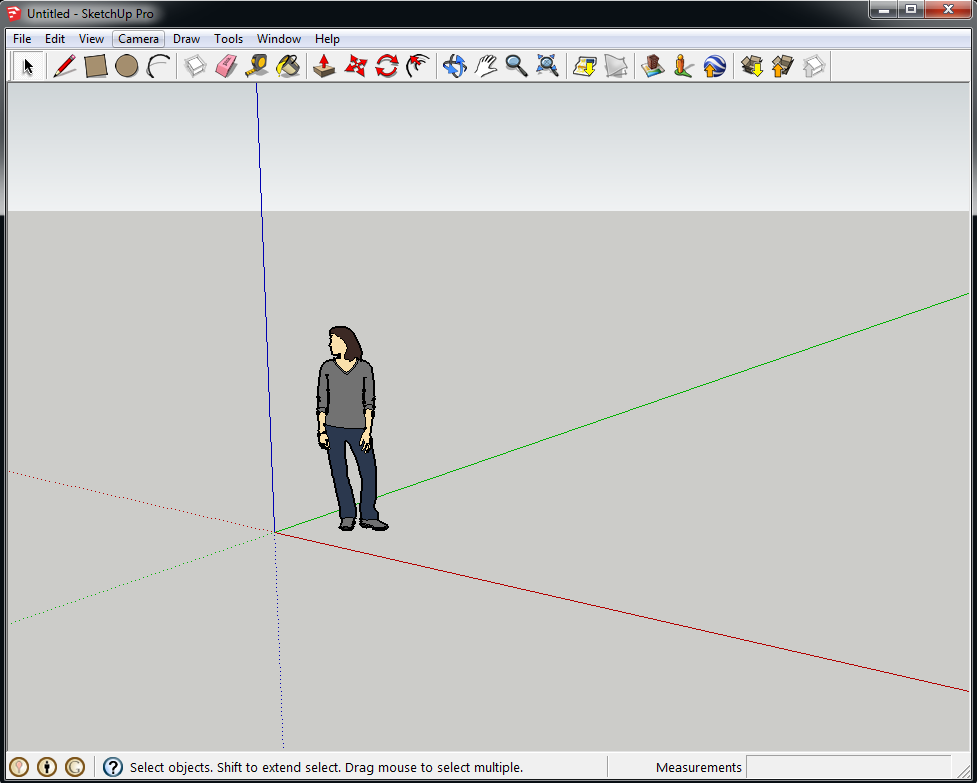 What can't you do with the free version of Sketchup (but can with Pro)?
Create photorealistic renderings.
Animate objects or insert creations into other animation programs.
Include the large amount of metadata that can be used by professional-level modeling programs
Why Sketchup is awesome?
SketchUp is the easiest way to draw in 3D. If you can dream it, you can draw it in SketchUp. It's simple enough that anyone from kindergarteners to great grandparents can be drawing in 3D just minutes after installing the program. However, it's sophisticated enough that millions of professionals around the world - from architects, to engineers, to construction industry professionals - use it every day to visualize complex projects. In the words of the folks at SketchUp: "Great tools are ones you look forward to using. They do one thing (or maybe two) really, really well. They let you do what you want without having to figure out how. They help with hard or boring tasks so that you can focus on being creative, or productive, or both." That's SketchUp, in a nutshell.
Who uses SketchUp?
Everyone. Well, not exactly everyone, but definitely a lot of people: Over 30M architecture, construction, engineering, interior design, contractor, landscape architecture, kitchen & bath design, urban planning, game design, film & stage, woodworking, do-it-your-selfers, hobbyists, artists, students, and educators from around the world use SketchUp to draw in 3D. Like we said - not exactly everyone.
Basically, anyone that needs to communicate an idea visually is a potential SketchUp user. Again, in the words of the SketchUp team: "For SketchUp users, drawing is thinking. They draw to explore ideas, to figure things out, to show other people what they mean. They draw because they love it, and because nothing great was ever built that didn't start with a great drawing."
VIDEO TUTORIALS
1. SketchUp Basics_01
2. SketchUp Basics_02
3. SketchUp Basics_03
4. SketchUp Basics_04
5. SketchUp Basics_05
6. SketchUp Basics_06
7. SketchUp Basics_07
8. SketchUp Basics_08